Meet Morgan, DPT Student - GWU
Why did you decide to enter the field of Physical therapy?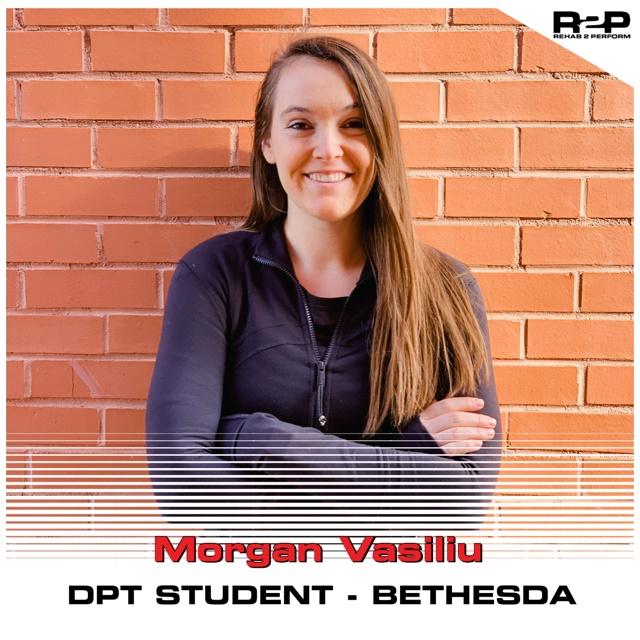 Growing up, I was heavily involved in sports and knew from an early age that I wanted to go into the medical profession of some sorts. Throughout my time in high school, I was a volunteer athletic training student on the sidelines of football games and decided to pursue athletic training in college for my love of sports and rehabilitation. Early in my college career, I felt although I was missing a piece of the puzzle, and through observations of therapists found that my passions more lied in helping all types of patients – athletes, weekend warriors, and even the general population – return to their activities and life. Which led me to physical therapy!
What is your background?
I am currently a third-year student at the George Washington University in Washington, DC. Prior to moving to DC, I lived the rest of my life right outside of Harrisburg, Pennsylvania. In 2018, I graduated with a B.A in athletic training from Messiah college. During my time at Messiah, I was an active member of the field hockey team and was on the 2016 team that went on to win Messiah's first field hockey National Championship. After my final season of field hockey, I became more involved in strength training and quickly found that the realm of strength and condition was my passion. As I began my DPT schooling in fall 2018, I continued to learn more about the S&C but also found the integrating nutrition into therapy and training was a big area that I felt that traditional DPT school was lacking. From there, I registered for the precision nutrition course and am currently in the works on that certification so that I can better understand nutrition for training and rehabilitation purposes for my future patients!
What is your specialty/niche when it comes to being a future physical therapist?
I very much view physical therapy through the eyes of a strength and conditioning coach and hope to instill that in my own work by using movement and training as a form of rehabilitation to set up patients for long term success. Knowing the own difficulties I faced as a female trying to understand and learn strength and conditioning principles, I also hope to work alongside active females to encourage them to understand and utilize strength training, no matter what sport or activity they participate in. 
What are you most looking forward to joining the Rehab 2 Perform Team?
I am most looking forward to working in a facility that values and promotes movement in everyday life, whether serving an athlete, runner, cross fitter, or a weekend warrior.  I am also looking forward to being surrounded by clinicians who directly work with such an athletic population, in hope that I can gain as much knowledge to take forward in my future as a PT.
What are your plans on trying to engage and connect with the community?
As someone who has lived in the DMV area for the past two years, I hope to continue to engage in the community through the R2P community outreach opportunities and also by joining a local gym in the Bethesda area.