meet Kelsey, DPT Student, Nazareth
Why did you decide to enter the field of Physical Therapy?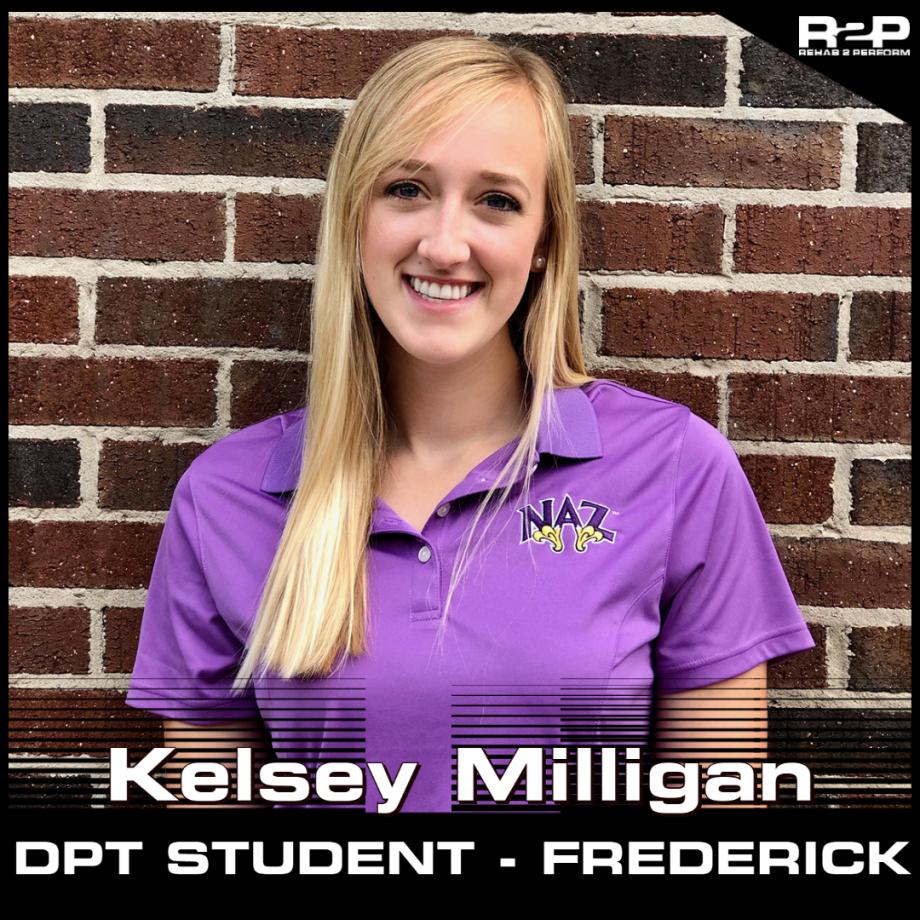 I knew from an early age that I wanted to be in the healthcare field because I always loved the idea of helping others to reach their goals and find success. I enjoy working side by side with individuals, forming a personal connection with them, and helping them improve their quality of life. I grew up playing sports and dealt with many injuries throughout my high school and college career, and had great experiences with therapy. After this introduction with physical therapy, and realizing my interest in movements of the human body, I realized that physical therapy was a career I could be truly passionate about.
What is your background?
I am currently a third-year graduate student in DPT program at Nazareth College in Rochester, NY, after graduating with my bachelor's degree in Health Sciences and a minor in Psychology in 2019. I have grown up playing multiple sports ever since I can remember, and learned about fitness and competition through my family. I played Division III Volleyball at Nazareth where I was a two-year captain and led my team to a division championship. Through playing competitive volleyball, I learned how much I enjoyed strength and conditioning and how it allowed me to be more successful. Outside of school and sports, I enjoy spending time with family/friends and my dogs, reading, and being active outdoors.
What is your specialty/niche when it comes to being a future physical therapist?
I want to get individuals engaged in sports and fitness at a young age, and I feel like as a future PT I can help combine rehabilitation and performance to help young people realize their full potential. I am especially excited to engage with young female athletes, so I can help them gain confidence and build self esteem by empowering them to heal themselves through movement. With that said, I am excited to work with all active individuals working towards getting back to the activities they enjoy, and am looking forward to being a part of their rehabilitation. I also plan on working towards a CSCS certification so I can better combine rehabilitation and high-level performance training for all individuals to help my patients be as successful as possible.
What are you most looking forward to joining the Rehab 2 Perform team?
I am most looking forward to working in a facility that can provide the ultimate learning experience to gain more knowledge in treating individuals who are highly motivated. I am excited about the different mindset Rehab 2 Perform uses when it comes to evaluating and treating patients. I can't wait to utilize this mindset to integrate high-level performance with rehabilitation to provide the best possible care to my patients as a future physical therapist.
What are your plans on trying to engage and connect with the community?
I want to connect with patients in the community by learning about their experiences, creating positive relationships, and promoting the Physical Therapy profession to everyone I meet. I also really like how R2P uses social media to engage the young community, so I will contribute by sharing my knowledge and experience with the Maryland community through my own social media.