Meet the Intern: Sydney Williams
Q: Why did you decide to enter the Health and Wellness field?
A: I decided to enter the Health and Wellness field because of my experiences with physical therapy throughout my athletic career. By watching and being a part of the process I have developed a great interest for how the body works, moves, and recovers from various injuries.
Q: What is your background?
A: I graduated from Urbana High School in 2014 and am currently majoring in Kinesiology at the University of Rhode Island. I am also a member of the swimming and diving team. Since the start of my athletic career I have been in and out of physical therapy rehabbing various injuries. During the rehabilitation process, I developed a passion for anatomy, physiology and exercise science. My goal is to graduate from URI and attend graduate school to become a physical therapist.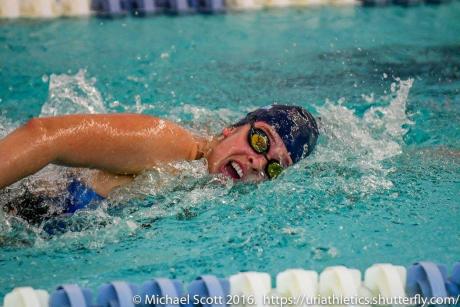 Q: What is your specialty or niche in the Health and Wellness field?
A: Exercise and nutrition have been a great interest of mine in regards to the Health and Wellness field. I believe they are not only important for injury prevention and rehabilitation, but they also play a major role in disease management and quality of life. The importance of exercise, nutrition, and the management of many illness is not always recognized, and I find their roles extremely interesting.
Q: What are you most looking forward to joining the R2P team?
A: I am looking forward to learning from the group of physical therapists at Rehab 2 Perform. Each therapist has their own specialties and lessons to teach and I am excited to gain experience that will benefit my educational and professional careers. Being here will also give me a glimpse of what working in an outpatient, clinical setting is like.
Q: What are your plans on trying to engage and connect with the community? 
A: My plan is to eventually give back to people the way people have given to me. Going through the rehabilitation process, I have had various health care professionals provide me with information and therapies to allow me to participate in the sport I love. I hope that I can take these experiences and my education to do the same for others.