Meet the Intern: Sam Shipley
MEET THE INTERN SAM!
Please welcome Sam Shipley to the Rehab 2 Perform community! Sam is a recent graduate of Slippery Rock University and is taking care of some pre-requisite courses and hours necessary to apply to physical therapy or occupational therapy school. We hope that his experience at Rehab 2 Perform is positive and that he decides on physical therapy school!
Question: Why did you decide to enter the Health and Wellness field?
Answer: I believe everyone should strive to be the best that they can be, but many people don't have the knowledge to do so. I very much enjoy staying physically active and healthy, and see many of the benefits it can have on my life.  I enjoy the physical aspect of wellness, as well as, the mental. The ability to push yourself beyond your limits may be the best thing you can teach yourself. Resilience creates champions.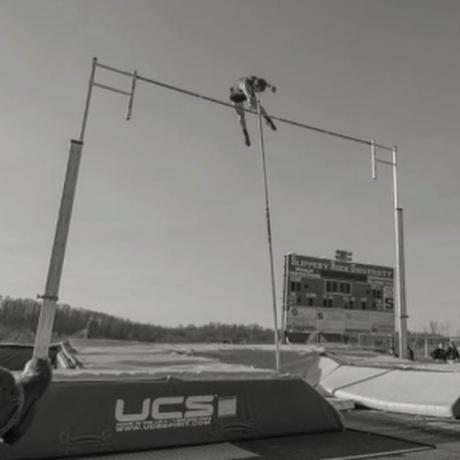 Q: What is your background?
A: I studied Exercise Science at Slippery Rock University in northern PA, and before this, I attended Governor Thomas Johnson High School. I have competitively played more sports than I can count on my fingers, but above all I loved Pole Vaulting the most. I competed at Slippery Rock achieving a personal best of 15'1''. I have dealt with my fair share of injuries and with this came my involvement in the rehabilitation aspect of sports.
Q: What is your specialty or niche in the Health and Wellness Field?
A: Resistance Training and sports application would be my favorite aspects of physical fitness.  People should strive to stay healthy with keeping up on an exercise regimen, but the sports side is so fun. The challenges you face with each sport can be completely different and that keeps the field so interesting. Lifting is something I have implemented into my daily routine and sometimes can be the most enjoyable part of my day.  To me, exercise is the best medicine in prevention and treatment.
Q: What are you most looking forward to joining the R2P Team?
A: The learning opportunities! I will be helping some very knowledgeable PTs and their specialties can only strengthen the areas in which I lack. I'm only at the beginning of my career and feel I have so much more to discover.
Q: What are you plans on trying to engage and connect with the community?
A: My project that I am carrying out through this internship is focused on educating the community on the importance of heart rate during cardiorespiratory exercises, or the conditioning phase.