Meet the Intern: Ashley Beall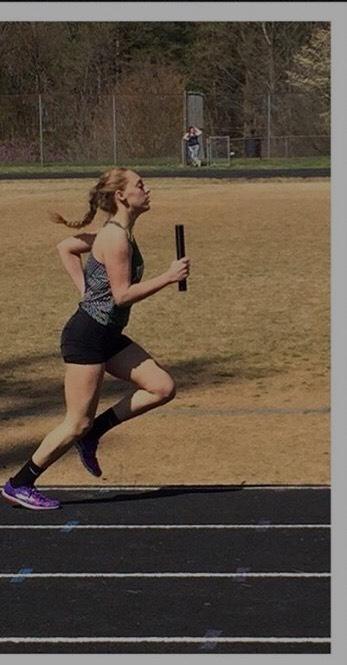 Q1: Why did you decide to enter the Health and Wellness field?
A: I decided to join the health and wellness field when Lea Nowak introduced it to me. She told me about how she wanted to study Physical Therapy in college and I took a deeper look into it. I initially wanted to be a translator from American Sign Language to English and worked with that for a year but decided to take Sports Medicine after Lea paid that class such a high compliment and told me how much she enjoyed it. After the first week of that class I had fallen in love with the idea of Sports Medicine. Another thing that contributes to my decision is the hours I've spent in the athletic trainer's room not only being the patient but then being asked to be his assistant my junior year and taking him up on that offer.
Q2: What is your background?
A: I am a senior from Tuscarora High School and will graduate in June of 2018. This will be my second year being the school's student assistant for the athletic trainer during the fall season. My main focus there is primarily football. During the winter season, this will be my second year being the Boys Basketball Manager. During the spring I am planning on running track again for my third year.
Q3: What is your specialty or niche in the Health and Wellness field?
A: My main interest in the health and wellness field would be to help athletes prevent injuries and if one should occur, then help them to recover fully and teach them techniques on how to prevent the same injury from reoccurring.  
Q4: What are you most looking forward to joining the R2P team?
A: I'm mostly looking forward to looking at the rehabilitation part after an injury rather than the before and during the injury as you would as the athletic trainer for a high school, college, or professional team.  
Q5: What are your plans on trying to engage and connect with the community?
A: I hope to teach others how to prevent injuries while they're being active and also help athletes recover to their fullest after an injury.