Meet the Intern: Ally Coggins
Question: Why did you decide to enter the Health and Wellness field?
A: I decided to enter the Health and Wellness field because I am very interested in how the human body works. I believe it is important to be aware of proper nutrition and exercise in order to keep the body healthy, and to be able to perform to it's full potential.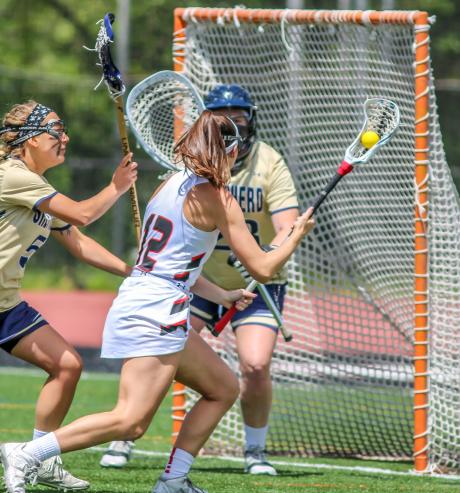 Q: What is your background?
A: I graduated from Linganore High School in 2015, and now I am studying Athletic Training and Pre-Physical Therapy at Wheeling Jesuit University.  I am also a part of the lacrosse team. I have known I wanted to study physical therapy since I can remember. I have always been very interested in anatomy and how injuries can occur. Once I built an interest in rehab, I knew I wanted to be a Physical Therapist.
Q: What is your specialty or niche in the Health and Wellness Field?
A: Exercise is definitely my favorite aspect. Staying in shape is essential when trying to avoid injury and illness. Without exercise, daily routines can be challenging. Getting a workout in every day, or just a few times a week can go a long way.  For athletes, it is very important to stay fit and avoid injury. Proper exercise helps with improving in sports whether its endurance, strength, control, etc.
Q: What are you most looking forward to joining the R2P Team?
A: I am looking forward to learning more about the clinical setting and getting a feel for what I may be doing in my future. I believe my time here will benefit my learning back at school, and help better my understanding in rehab and injury prevention.
Q: What are you plans on trying to engage and connect with the community?
A: My plan is to eventually be able to educate on how proper nutrition and exercise is very beneficial and can make everyday life extremely easier whether one is very active or only slightly active.