Meet Dr. Dani Lashlee, Bethesda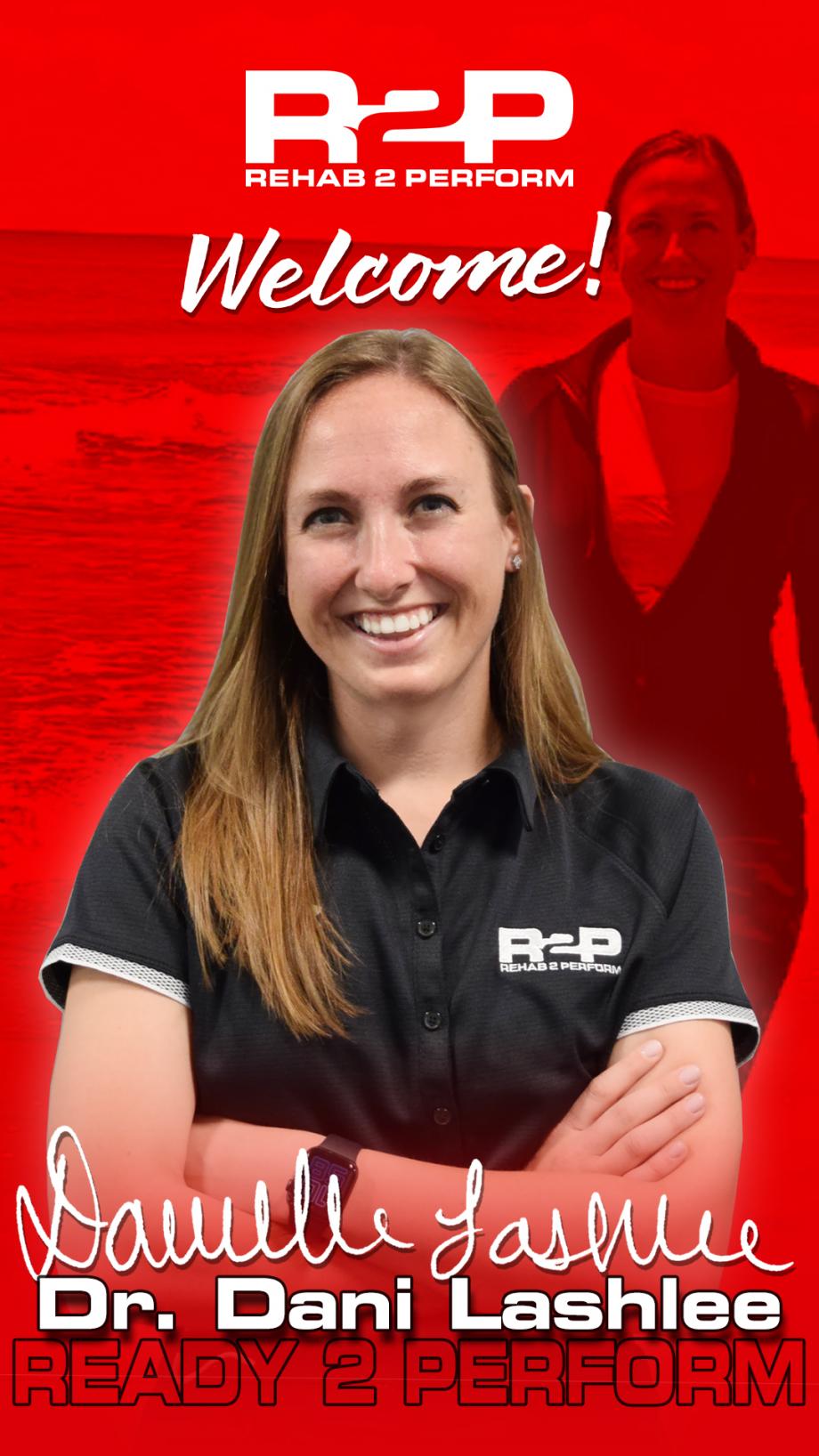 Why did you want to become involved in physical therapy?
During school, I participated in many different sports and was constantly "in-season". I was very active and liked that my body could handle going from soccer practice to gymnastics practice in one night. As I got older, I had my fair share of injuries requiring rehab. Growing up, I always knew I wanted to do something in the medical field. However, after working with physical therapists to get back to my sports as quickly as I could, I realized I wanted to focus on the therapy and return to sport side of an injury. I want to provide the opportunities and tools my therapists provided me with to be able to return to athletics and prevent further injuries.
What is your background?
I grew up mostly in Northern Virginia, where I focused on gymnastics and playing soccer. In middle school, I lived overseas in Paris, France, where I also got into running track and playing basketball. In high school, I added cheerleading and rowing, which led me to Clemson University for undergraduate studies and was a Division I rower. In 2016, I graduated with a B.S. in Health Science. Between undergrad and grad school, I worked at High Point University's Human Biomechanics & Physiology Lab where I was an intern helping gather and process data for ongoing research. In January 2017, I started my physical therapy program at Elon University in which I was provided the clinical opportunities in a variety of settings ranging from New York, NY to Nashville, TN. Since receiving my doctorate, I have been practicing at an outpatient orthopedic/sports clinic in Alexandria, VA.
What is your specialty or niche when it comes to physical therapy?
I really enjoy working with a variety of athletes; however, recently I have found I enjoy working with high school/college aged athletes and am starting to expand my exposure with tactical athletes also. I enjoy working with populations who have strong aspirations and motivation to stay in their activities, whether that be a sport or their job. Regarding tactical athletes, I think it is very important to focus on prevention of further injury while being able to safely participate in required work duties and minimize if not eliminate unnecessary time on the sidelines.
What are you most looking forward to in joining the Rehab 2 Perform team?
I am looking forward to meeting other like-minded physical therapists and continue to fill my rehab toolbox to become the best PT I can for my patients. This is an opportunity to get experience with sports rehab and performance and help learn how to bridge the gap between therapy and full participation.
What are your plans on trying to engage and connect with the community?
I would like to get involved with local high school/club athletic teams as well as engaging with and participating in community events with law enforcement agencies and military populations to promote rehabilitation and preventative measures.