meet Chris, DPT Student- Pitt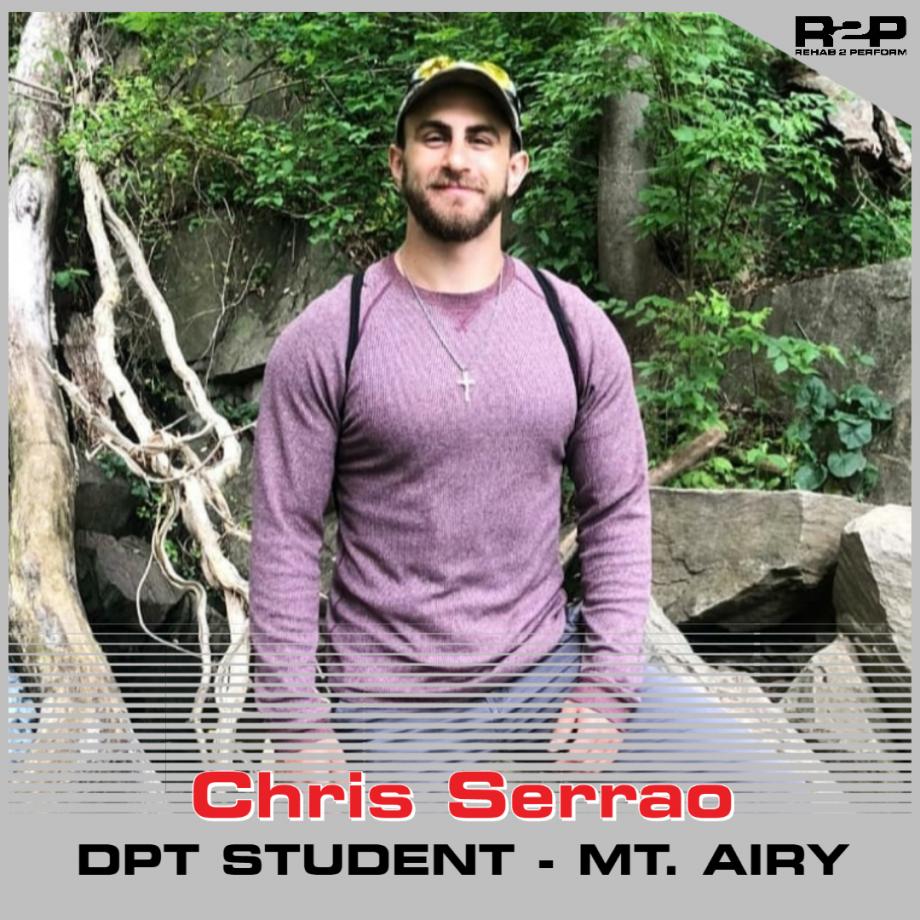 How did you decide to enter the field of Physical Therapy?
My sophomore year of high school I sustained a back injury that took me away from my love of sports. I was unable to continue to play football and basketball as I went through several months of physical therapy. It was there that I fell in love with the profession and the pursuit of bettering myself physically. Ever since I had finished my therapy, I knew that was what I wanted to do with my life!
What is your background?
I am currently a 3rd year DPT student at the University of Pittsburgh after receiving my Bachelor of Science in Exercise Science from the University of Pittsburgh in 2018. I have been a Strength and Conditioning Coach in the Pittsburgh area for 5 years, working with athletes from second grade to the professional level. I believe the principles that I have learned and followed over the years go hand in hand with how I treat patients in the clinic and will be applicable to how the therapists at Rehab 2 Perform treat.
What is your specialty/niche when it comes to being a future physical therapist?
I believe my extensive experience as a Strength and Conditioning coach will carry over into my treatment, not only of athletes, but of the general population as well. While working at this job, I have learned many principles of training, effective exercises, the skill to critically think, and, importantly, the ability to interact with athletes/patients. These experiences have given me countless tools to work with many patients I may see in my career.
I have also completed a neuro/vestibular clinical focusing on concussion treatment in Pittsburgh. My time here has prepared me to take on a caseload involving complex concussion patients, neurological conditions, and quick fixes for cases such as BPPV (benign paroxysmal positional vertigo). My time here has given me a niche population that I am capable of working with.
What are you most looking forward to joining the Rehab 2 Perform team?
I am looking forward to learning from some of the best and most well-known therapists in the Country. When I attended the APTA Combined Sections Meeting in Denver, Colorado, EVERYONE there knew who Rehab 2 Perform was. I do not believe this is going to be just another clinical but rather an important learning experience in my physical therapy career.
What are your plans on trying to engage and connect with the community?
I am BIG on teaching and am looking forward to opportunities I may have to help others in this way. Whether it be clinicians, coaches, or patients/athletes, I would love to be able to give talks or seminars on topics that can help the community.