Meet Brittany, DPT Student, Miami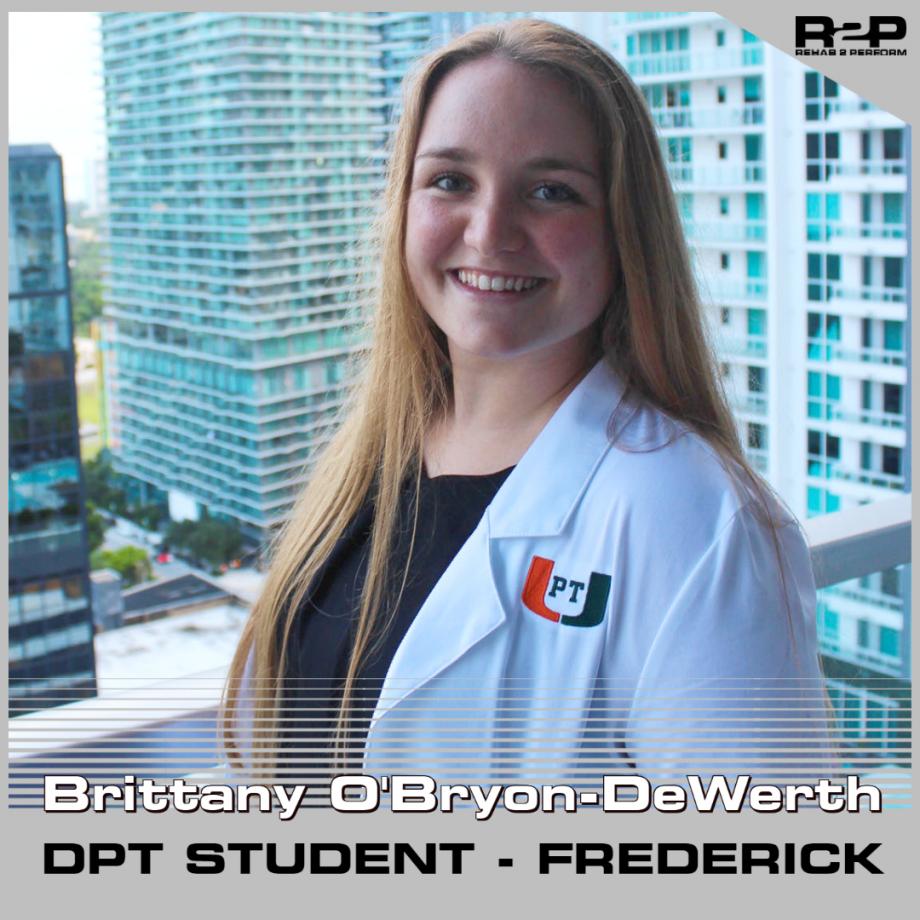 Why did you decide to enter the field of Physical Therapy?
From the time I was in middle school, I remember I would sometimes observe my sister in the clinic, as she is a physical therapist herself. I loved the relationship she had with her patients and knew I wanted something similar for myself when I stepped into the real world. In high school, I ran cross country and suffered multiple injuries and weaknesses that led me to physical therapy. From the patient perspective, I admired the dedication I saw and the continuous efforts to keep up with an ever-changing field. As a physical therapist student at the University of Miami, I have only been reassured that this is what I want to do for the rest of my life, devoting time to others and their overall health. 
What is your background?
I graduated from the University of Florida in 2017 with a B.S. in Health Education. I am currently a second year DPT student at the University of Miami. Between my time in Gainesville, FL and Miami, FL I worked full-time as an exercise specialist, where I was immersed into the PT setting and encouraged daily that this is where my passion lies. Outside of the clinic and school, I enjoy hiking, kayaking, exploring new places, and delving into a good book.
What is your specialty/niche when it comes to being a future physical therapist?
I strongly believe that I fit in best with the pediatric population as a future physical therapist. The ideal setting for me would be one similar to Rehab 2 Perform in which I am able to work with a pediatric sports population while still delving into general orthopedics. However, I think my greatest attribute is that I continue to keep an open mind and accept new challenges along this journey as a DPT student. 
What are you most looking forward to joining the Rehab 2 Perform team?
I am most looking forward to gaining knowledge and experience alongside the incredible team at the Frederick location, in particular my CI, Dr. Jamie Wood. From previous UM DPT students who have come to Rehab 2 Perform, I have heard nothing but great experiences that I am honored and excited to make for myself. I am eager to learn from each individual, including the patients. 
What are your plans on trying to engage and connect with the community?  
While I plan to keep COVID-19 and social distancing at the forefront of everything I do, I have never been to Maryland before and plan on getting to know the area through exploration and adventure. I enjoy hiking and outdoor activities. I plan on seeing all that Maryland has to offer so that I am better able to connect with my patients, in turn.