Dr. Boyd, New Director of Education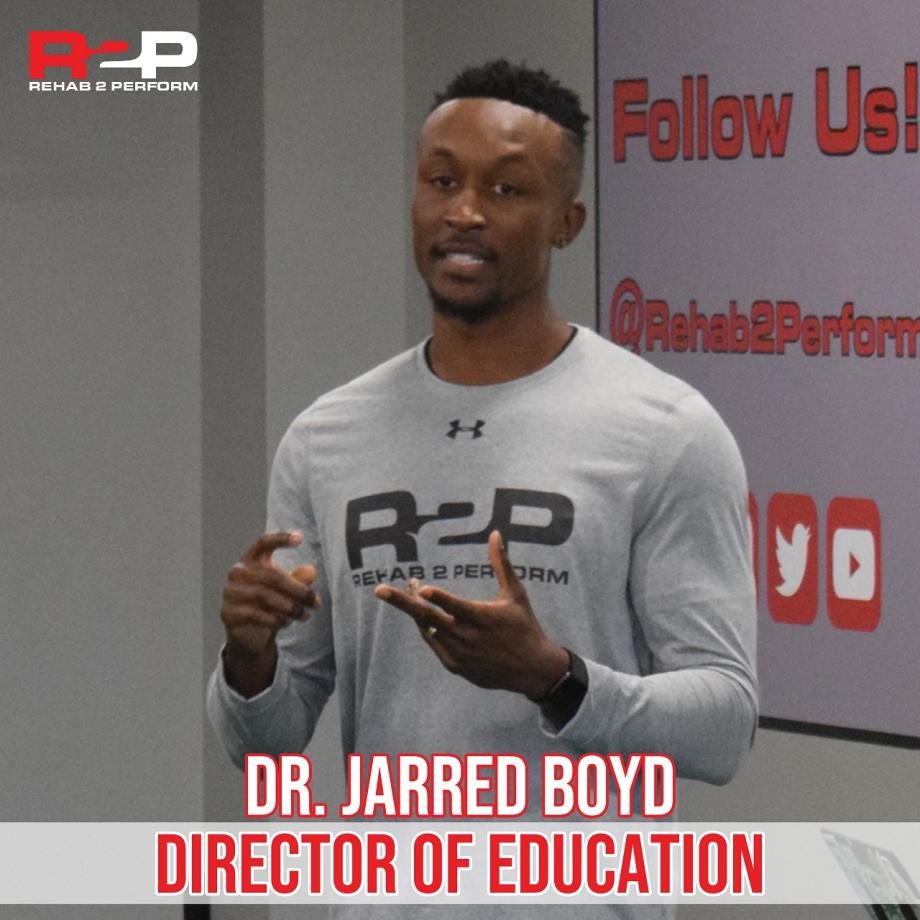 We are excited to announce Dr. Jarred Boyd will have an expanded role as Director of Education at Rehab 2 Perform. This position was created to help facilitate the continued growth of our clinicians and company in the ever-changing world of Physical Therapy and Sports Rehabilitation.  With many touchpoints inside and outside the clinic, Dr. Boyd will oversee our student intern program, lead our staff development with in-services, literature reviews and guidance on continuing education, as well as attend additional courses and conferences to ensure the Rehab 2 Perform clinical team stays at the forefront of the industry. 
"Jarred has an extreme passion to learn and grow as a clinician, and is always on top of the latest research, clinical interventions and applications. We are thrilled to see this role develop and know Jarred will have an immediate impact not only with our staff but with clients, future therapists, and our community as we continue to increase our impact in the health care industry." -Dr. Josh Funk, owner
Dr. Boyd has been with Rehab 2 Perform for two and half years and has been a major reason in the company's success. Jarred earned a dual degree from Shenandoah University with a Masters in Athletic Training and a Doctorate in Physical Therapy, and is also a Certified Strength and Conditioning Specialist. A staple in the community, Jarred resides in Frederick with his wife Marlea, volunteers with a number of youth groups and coaches the Frederick HS Track & Field Team.