Brittany, DPT Student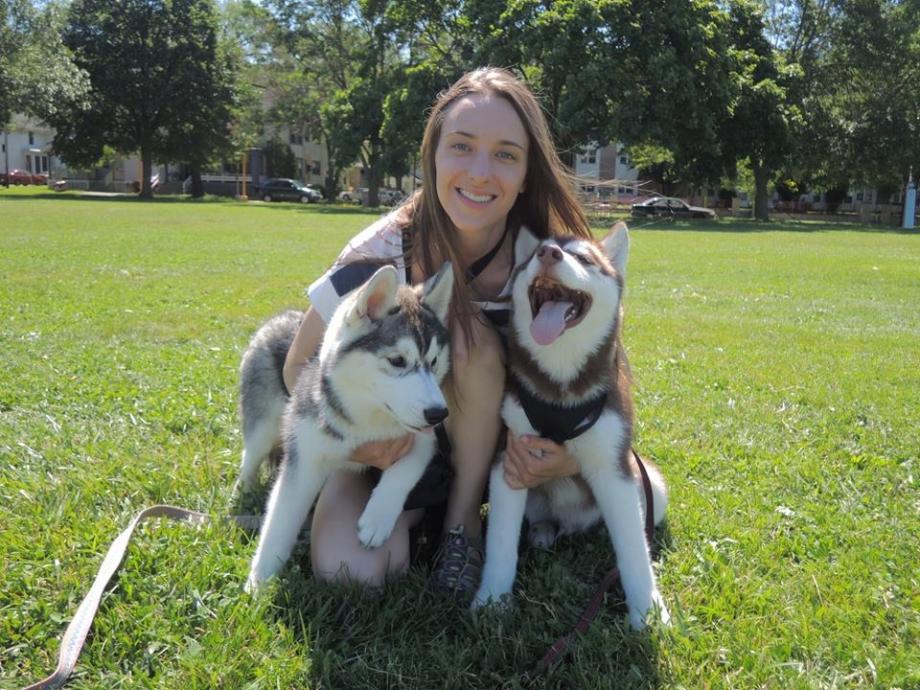 Why did you decide to enter the field of physical therapy?
As a competitive runner, I enjoy learning about the human body and how it can move better and more efficiently. I've dealt with many injuries as a long-distance runner in high school and college and was always trying to figure out my injuries on my own and how to recover from them. I had never actually been to a physical therapist until after college when I'd gotten into marathon training. I've had a few amazing experiences with therapists in Vermont and this is when I really fell in love with the profession. Going to see a therapist was life changing for my running career as I finally felt like I had the ability to excel in my sport. I have a better understanding of my body and the way it moves and how I can control that so as to prevent new injuries or the same ones from reoccurring. With my experience as an athlete and my desire to help others, I knew that this would be a very fitting career for me. In the near future, I hope to help other athletes rehabilitate from injuries in order to give them the chance to perform optimally in their sport and achieve their goals.
What is your background?
I am a third year Doctor of Physical therapy student at the University of Vermont. I grew up in the small town of Peru, NY but ventured to long island for my undergraduate degree where I attended Hofstra University to earn my B.S. in Mathematics in 2012. I played a few sports throughout my childhood but became more competitive as a runner during high school. I continued to run in college as part of Hofstra's Division I cross country team. After graduating, I moved to the beautiful state of Vermont and worked for an insurance company before deciding to change careers and attend PT school. My love for running continued and my desire to find new and different ways to move grew. I now enjoy running half and full marathons, doing CrossFit, yoga, hiking, and other activities that challenge and improve my fitness level. I also have two Siberian husky children who enjoy being active just as much, so I try to involve them in as many activities with me as I can.
What is your specialty/niche when it comes to being a future physical therapist?
As a physical therapist, I would like to work with athletes. More specifically, my true passion is to work with runners to help them rehabilitate and prevent injuries. As a runner, I was never able to reach my full potential in high school and in college because I was constantly battling injuries. If only I knew then what I know now through my immersion in the field of physical therapy, I feel I could have achieved so much more in the sport of running. I now hope to help other like-minded athletes be successful in their sport the way that I have been helped. Although I have a special interest in runners, I would love to work with any type of athlete and of all ability levels. Every athlete has their own personal goals that are meaningful to them and to have the opportunity to help them through their recovery and succeed in their sport is very rewarding.
What are you most looking forward to joining the Rehab 2 Perform team?
I am looking forward to working with and learning from the staff at Rehab 2 Perform. This is an incredible opportunity to be surrounded by a broad array of intelligent, hardworking, experienced, and passionate clinicians. They set an amazing example of what physical therapy should look like, not only for athletes but all patient populations. In addition, I'm excited about working in a setting that sees many different types of athletes of all ages and ability levels as this experience will help me grow as a future clinician and will improve my skill and expertise in working with an active population.
What are your plans on trying to engage and connect with the community?
I admire the immense community involvement of the therapists at Rehab 2 Perform. While at Rehab 2 Perform, I hope to make a difference in the community by taking advantage of these opportunities. I'm also excited to get to know the athletes that come to Rehab 2 Perform in order to connect with them and give them a positive rehabilitative experience. I hope to share my passion for movement in order to help others understand the importance of being proactive and investing in their body to protect its ability to function and move well throughout life.