Jessica Murgueytio MS.RD.LD.CDE
Clinical & Sports Dietitian / Certified Diabetes Educator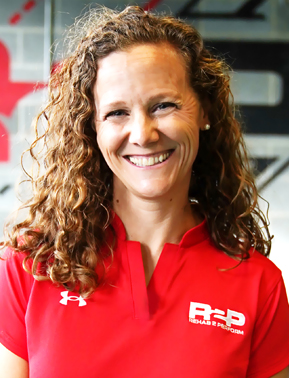 Jessica is a registered dietitian who specializes in clinical and sports nutrition with an emphasis on metabolic disorders, gut health, and weight management. Jessica started her career with a bachelor's degree and master's degree in Food and Nutrition Science at Florida State University where she also completed her dietetics internship. She has worked in various clinical settings in Florida and Georgia before arriving in Maryland and has now worked in private practice in Montgomery county for over twelve years.
Jessica's top priority is helping her clients reach their health and fitness goals via dietary and lifestyle changes. Using various methods grounded in scientific research Jessica can help people address everything from diabetes to orthopedic surgery recovery to weight loss to improved athletic performance via diet, lifestyle and supplementation.
In her downtime Jessica enjoys spending time outside with her husband, son, and dog. She also enjoys cooking, hiking, lifting weights, reading and watching college football. Jessica is extremely excited to become a part of the R2P family and is truly looking forward to helping you find success with your health and fitness goals.