Shoulder Health
Posted on: Thursday, February 11, 2021
Female_Arm_Stretch_1200x628-facebook.jpg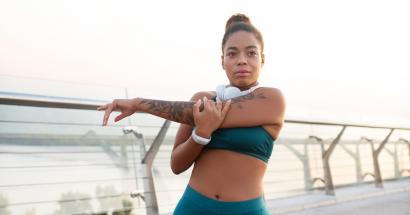 Whether you have tightness in your shoulders, are recovering from an injury, or simply want to boost the strength of your shoulder muscles, there are specific stretches and exercises that can be especially beneficial. Including shoulder-specific exercises and stretches in your overall workout program may help increase your shoulder mobility and flexibility. 
» Read more
Posted on: Thursday, November 12, 2020
workshops.jpg
Stability is the ability to maintain proper joint position and control during movement. Consider the phrase "proximal stability for distal mobility." Proximal means closer to your core. Distal means further away from it. So, if your core is stable, movements in joints further from your core are better. In other words, stability makes you less injury prone.
» Read more