Approaching performance and rehab from a methods only perspective limits our adaptability to variable situations. Improving the processes and principles encourages better reasoning and rationale behind decision making in the clinic. This is why we've created a 'Blueprint' at Rehab 2 Perform,to allow for the formation of reproducible procedures, individualized plans, and providing a framework for success.
Blueprints allow you deal with the complex and unpredictable reality of working with human beings, they help to protect from cognitive bias and emotion. They are shown to help improve the accuracy of decision making.
Earn 15 Continued Educational Hours/Units through BOC, NASM & your local State PT Association (pending approval). 

*For an in-depth
look at the Course
A framework to help bridge the gap between rehab and performance
Clinical decision making tools for the restoration of high level function
Phases of rehab with objective entry and exit criteria
Hands-on lab with range of motion, locomotor, stability, strength, power, plyometrics,and endurance progressions and regressions
Day 1 - Why Blueprints?
Imagine building a house without a blueprint? Just a jumbled mess of materials, tools, and laborers. What is the probability you will succeed? If by some chance you do, what is the probability you will be able to reproduce your success? If you fail, will you know which step went awry? In this course, we will construct blueprints to serve as a guide throughout the entirety of rehab to performance continuum
Building from foundational principles and an objective assessment, will help you construct logical progression and regression sequences through the main movement "buckets" from phase 1to return to full return to performance. Prioritizing take home applicability of information participants will be guided through and learn to teach each exercise sequence
Day 2 - Building a Performance Rehab Model
Here we will dive deeper into the nuance of clinical practice in a performance rehab setting. This discussion will explore existing injury models and navigate the questions surrounding the influence of biomechanics on risk and reconditioning. The intent is to provide a platform to challenge you and serve as a catalyst to build and refine upon the models that guide your practice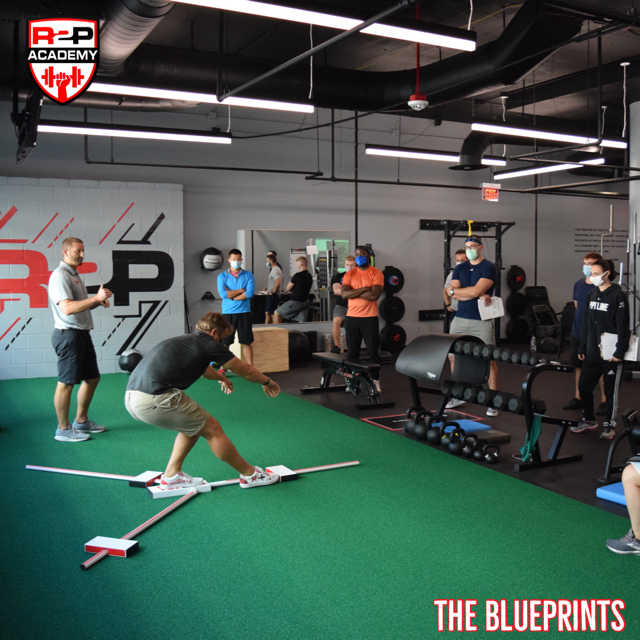 This course will truly incite critical thinking and provide rationale building blocks that will improve decision making of navigating the rehabbing athlete continuum
Building and using assessment and treatment models
Developing and using principles and checklists to guide practice
Defining the phases of return to performance rehab
Assessment and the Utilization of Objective Testing
Utilization and interpretation of basic Upper Extremity and Lower Extremity objective tests.
Timelines vs Criteria
Movement Foundation (Lecture & Lab)
Create logical progressions/regression sequences through the main movement "buckets" to return to full return to performance. Participants will understand, be guided through, and learn to teach each exercise sequence. Ratio of Less Than 10:1, Instructor to Attendee.
ROM/Movement Options
Coordination/Stability
Locomotor
Strength/Power
Plyometric/Elasticity
Energy Systems
Programming Principles
Load Management
Session Flow
Home Exercise Education
Psychosocial Considerations
Earn Continued Educational Hours/Units through the BOC (15), NASM (15), and local State PT
Associations (Currently approved with CA, FL, MD, MA, NY, TX, WI)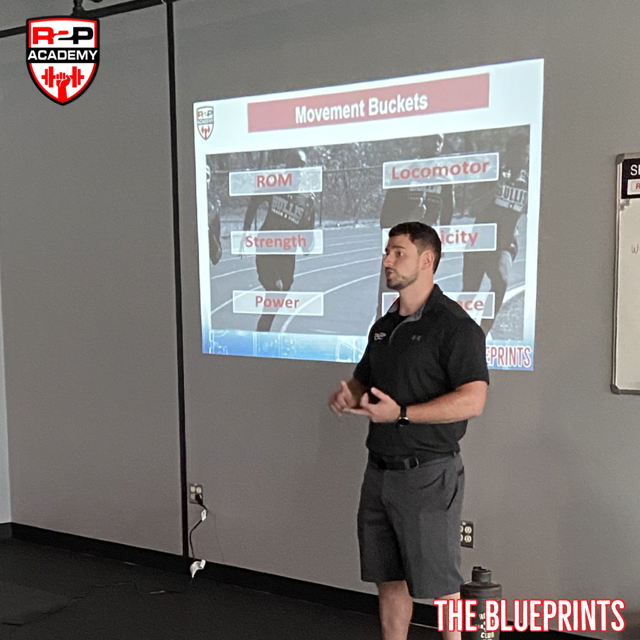 Check out the lineup below, with more to be announced soon!
Blueprints | Boston: March 12-13, 2022 | Boston PT & Wellness
369 Massachusetts Ave
Arlington, MA 02474

Blueprints | Miami: September 18-19, 2021 | Co-Hosted by the Univ. of Miami PT Dept. & Old Bull Sports Medicine
169 Majorca Ave  * New Address
Coral Gables, FL 33134

Blueprints | New York City: July 24-25, 2021 @ ADPT by Cynergy
119 West 57th Street, Suite 200
New York, New York 10019