Michelle Landis, PT, DPT, CFSC
Performance Physical Therapist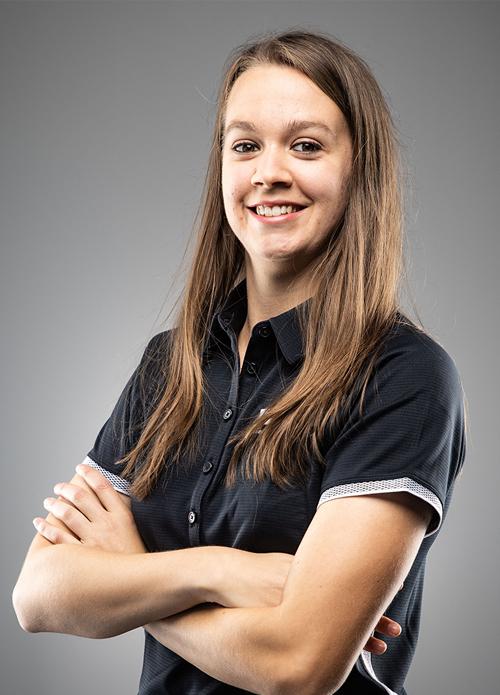 Michelle was born and raised in Houston, TX. Growing up, she played soccer, basketball and volleyball and continued playing basketball and volleyball at Bellaire High School and at the club level for many years. In college, she decided to adventure to the East Coast where she earned her BS in Biological Sciences- Molecular Genetics with a minor in Psychology while at the University of Rochester in Upstate New York. While in college, she began playing competitive Ultimate Frisbee year-round and was team captain for her last 3 college seasons. She returned to Houston for graduate school and earned her DPT from Texas Woman's University- Houston, which included a clinical internship at Rehab 2 Perform.
After graduation, Michelle obtained her Certified Functional Strength Coach Certification (CFSC). She then went on to participate in a 12-week strength and conditioning internship at Drive495 in New York City in order to better understand the sport performance side of the physical therapy-sport performance continuum. 
Michelle has been the assistant coach and strength and conditioning coach for the Rice University Women's Ultimate team for 3 seasons and is currently serving as the team's distance strength and conditioning consultant for her 4th season. In addition, Michelle is still a competitive athlete herself and currently plays Ultimate Frisbee at the semi-pro/elite-level.
Michelle is extremely passionate about treating, training and mentoring young female athletes along the continuum from injury to return to sport to sport-performance training. Her mission is to help all female athletes, regardless of activity level, or age, meet their life or sport goals. Through her integrative approach, Michelle uses her knowledge of sport, orthopedic and sports physical therapy, PRI, human performance, and patient education to help her patients and clients achieve and exceed their rehabilitation and performance goals.